Stillingsbeskrivelse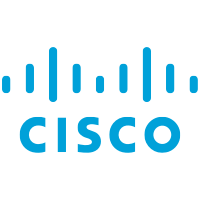 On behalf of Cisco, we are looking for a Tableau Consultant that can come and join their team working with the visualization of data from their Webex devices.
Cisco Norway is a global front-runner in the development of collaboration and video conferencing solutions. Webex development center at Lysaker houses 380 passionate engineers who design all parts of the product, from industrial design and user experience to hardware and software. Their products transform workplaces so teams can get things done and they are proud of their culture of innovation, inclusion, and diversity.
You will be part of a team of 4 people working with the visualization of data from Webex devices. Your team has roles represented from operations, engineering and product management. Your main task will be to support the organization with your hands-on experience in the program by building dashboards that visualize the data and it's preferable that you also are eager to spread your knowledge in the organization by training others in Tableau!
Arbeidsoppgaver
Lead and produce the design and development of a user-friendly, optimal dashboard in Tableau
Help the organization to visualize and understand data regarding the use of Webex devices through the right visual data in Tableau
Support the organization on the journey to becoming more data-centric
Drive successful adoption of Tableau across the organization
Be an inhouse point of contact for less experienced Tableau users
Train local team on Tableau
Ønskede kvalifikasjoner
Have experience in building dashboards in Tableau
If you haven't built dashboards in Tableau but have more than three years of experience working with Tableau it would also be considered
Are fluently in English both spoken and written
It's a bonus if you are certified to train others in Tableau.
As a person you are
Cooperative
Thorough
Self-reliant
Other information
Start: As soon as possible, preferably a start in mars
Work extent: Full time, 6 months to start with
Location: Philip Pedersens vei 1, Lysaker
Contact information: This recruitment process is conducted by me, Julia in Academic Work. If you have any questions about the position, feel free to contact me.
The selection process is continuous and the advert may close before the recruitment process is completed if we have moved forward to the screening or interview phase.
Firmabeskrivelse
Cisco was established in 1984 and is today a world leader in networking solutions. Their branch at Lysaker has Norwegian roots and provides the market's most comprehensive and reliable total video conferencing solution, with a wide range of products and accessories. A working day in this company is characterized by great confidence and flexibility, work with innovative products and collaboration with expert colleagues. Join us in creating an engaging workplace where everyone can enjoy, develop and be at their best!
Hvem er Academic Work?
Vi i Academic Work jobber med å finne karrieremuligheter til young professionals – personer som er i starten av sin karriere eller ønsker å bytte karrierevei. Young professionals er vår nisje, vårt ekspertområde og en målgruppe vi tror sterkt på. Vi er et internasjonalt selskap med 20 års erfaring. Hittil har vi hjulpet 120.000 personer i jobb, og bare i Norge tilbyr vi over 1.200 karrieremuligheter i året.
Les mer om Academic Work og se flere ledige stillinger