Stillingsbeskrivelse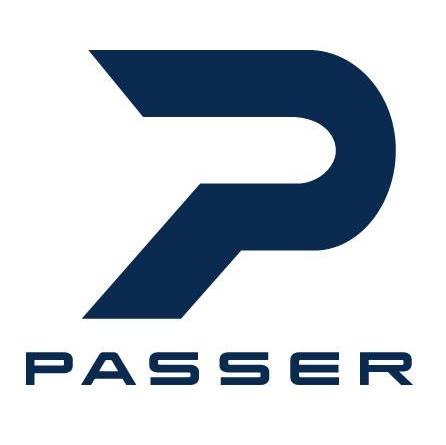 PASSER supplies engineering, procurement, construction and installation (EPCI) services to exciting markets, such as the oil and gas industry, and undertake the complete responsibility from concept development to manufactured product. With a strong international focus, PASSER have large international customers and delivers projects all over the world. This means that you need to be flexible during the day and adjust your work hours to fit different timezones. PASSER have solid owners and a significant potential in a growing market. For you, this is a great possibility to join an informal organization who value employees who share their passion. At PASSER every employee has the responsibility to be efficient and proactive which will benefit both the company and yourself.
Arbeidsoppgaver
As a Project Manager your main responsibility is to deliver the project on time within budget and scope for the given contract, and that the project is completed and delivered according to client expectations by ensuring solution minded communication with client and to the best interest of PASSER.
Hence, your main tasks will be to support Operations Director and by agreement take responsibility for:
Project management of EPCI projects in the offshore and onshore cable industry
Preparation of implementation strategy for projects
Financial follow-up of projects
Follow-up of subcontractors
Contact with the customer in all matters concerning project implementation
Reporting to customers
Handling contract changes
Preparation of final documentation
Ønskede kvalifikasjoner
you who understand that we all are active contributors to creating the wanted work environment, that makes every day a good and fun day at work. Therefore, you are a strong contributor to good and efficient collaboration, but not strange to working independent. By taking initiative you drive your work forward and manage to deliver according to deadlines.
Furthermore, we are looking for someone who:
Has a bachelors degree within engineering, preferably within mechanics, product design or similar
Has some years of relevant work experience as a project manager within mechanical industry
Strong communication skills in English, both verbal and written
At PASSER you will join colleagues with a passion for their work and be included in a strong technical environment. Are you intrigued? We are looking forward to receiving your CV and cover letter!
Other information
Start: As soon as possible Deadline for application: As soon as possible, but no later than the 22nd of September 2019 Work extent: Full-time, 12 months Location: Tønsberg
Apply for the position by clicking on the Apply here button below. We have an ongoing selection which means that we might close the advert (before deadline) when we have proceeded with candidates and do not take more applications under consideration. Therefore, do not wait on sending your applications if you are interested in this process.This job is a staffing position, which means that you will be employed by Academic Work and work as a consultant at Passer.
Firmabeskrivelse
PASSER is a company supplying engineering, procurement, construction and installation (EPCI) services within the business areas of cable handling (supplying EPCI solutions for both the offshore and onshore cable industry), rental and marine (with the two product lines Gas Detection and LNG Tank). We undertake the complete responsibility from concept development to manufactured product.
Hvem er Academic Work?
Vi i Academic Work jobber med å finne karrieremuligheter til young professionals – personer som er i starten av sin karriere eller ønsker å bytte karrierevei. Young professionals er vår nisje, vårt ekspertområde og en målgruppe vi tror sterkt på. Vi er et internasjonalt selskap med 20 års erfaring. Hittil har vi hjulpet 120.000 personer i jobb, og bare i Norge tilbyr vi over 1.200 karrieremuligheter i året.
Les mer om Academic Work og se flere ledige stillinger