Stillingsbeskrivelse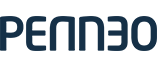 Penneo's core task consists of helping other companies sign their documents digitally. It is a young and dynamic company with employees, who dare to think out of the box, and who strive to do things in a different and new way. Since Penneo is scaling up, they are now looking for a product designer with the same mindset to join them on their exciting journey in Copenhagen, where high-fives, hard work, and freedom with responsibility are the essence in everything they do.
In this position, you will play a key part in understanding the user's issues, and thereby explore design solutions. At Penneo you will be working in a team with great skills, creative minds, and where diversity and engagement are the key words to a successful work-life balance.
Penneo cares about their employees, which is also why you are offered:
Health insurance
Catered lunch
Active relocation assistance
Friday Cocktail Bars and other regular social events
Company trips and team experiences, to both warm locations, as well as several snowy winter wonderlands.
Here's a snapshot from one of their company trips and potentially your new team members!
Arbeidsoppgaver
As a product designer at Penneo you will be a part of the design process from A to Z.
The working tasks include:
Being a part of the design process from ideation and prototyping  to overall user experience and actual interface design
Creating a structure in the design process
Implement the user's needs and feedback into user flows, prototypes, sketches, wire-frames, and requirements for developers
Improving existing products, adding new features and solving new problems
Communicate with the customers to understand their pain points, and find solutions for them to succeed with their goals
Mainly your focus will be to put yourself in the user's place, and try to discover and understand the user's issues and needs when it comes to the product. Based in these findings, your task will be to convert it into the design, where functionality is the main priority.
Ønskede kvalifikasjoner
In this position it is important that you take initiative, and that you have a lot of inputs and ideas to product development. We expect you to take great responsibility and be self-reliant, but don't you worry, you will always have a team to spar with.
For this position you need:
At least 2 years of relevant experience within the full product design process
A critical mind to product development. Not only design but also how products, features and user experience supports the business goals
An insight and understanding of what it means to develop a web-application, but also what limitations there can be
Excellent communication skills in your designs
Experience with Design Thinking, Lean UX and design systems
You are excellent in English
both written and spoken
As much as you are passionate about working with designs - and thereby satisfy the users - you are very motivated to combining this passion with a good working environment, where you contribute to a energetic and motivational vibe at the office. It is important that you are cooperative, since you will work together in a team with your daily work tasks.
OBS! We only move forward with relevant applicants:
who can send some of your work showing your abilities within Product Design, it is a big plus if you can show us something live!
who can submit a CV giving a good overview of your skills
Other information
Start: As soon as possible with regard to the notice period
Type of work: Recruitment
Work extent: Full time
Location: Vesterbro, central Copenhagen
Denmark is the happiest country in the world, so even if you have to relocate, you shouldnt worry. Weve got you covered! Penneo has a very international and closely knitted team that is always happy to help and enjoy the good times together. If you are living abroad, don't hesitate to check www.denmark.dk and get a taste of the Danish way of Life.
This recruitment process is conducted by Academic Work. The request from Penneo is that all questions regarding the position is handled by Academic Work. Apply by pressing the Apply here button below. Our selection process is continuous and the advert may close before the recruitment process is completed if we have moved forward to the screening or interview phase.
We do not handle applications through e-mail, but if you have questions about the position you are welcome to email us at info@academicwork.dk. and we will answer during office hours. Please write the advert title in the subject and paste the advert link in the mail. For general considerations about your applications/our recruitment process, we are often available in our chat function on our web during weekdays. Feel free to contact us there!
Firmabeskrivelse
Penneo is a company that constantly breaks barriers and expands their horizon. Penneo is a place where you can be a member as a person, "me", but where you become part of a larger "we - where people work to make a life, not just a living.
Hvem er Academic Work?
Vi i Academic Work jobber med å finne karrieremuligheter til young professionals – personer som er i starten av sin karriere eller ønsker å bytte karrierevei. Young professionals er vår nisje, vårt ekspertområde og en målgruppe vi tror sterkt på. Vi er et internasjonalt selskap med 20 års erfaring. Hittil har vi hjulpet 120.000 personer i jobb, og bare i Norge tilbyr vi over 1.200 karrieremuligheter i året.
Les mer om Academic Work og se flere ledige stillinger