Stillingsbeskrivelse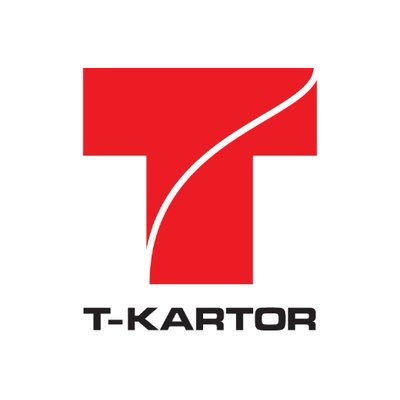 T-kartor creates and maintains geographical information, maps and charts. They develop solutions to deliver data, information and products in innovative ways. T-Kartor work with agile software development and can provide technology as a licensed or cloud solution. It´s a growing and innovative company with a global footprint. Their success is largely due to their highly skilled colleagues and strong culture of daring to succeed and allowing themselves to constantly break new ground.
You are offered
An organization that values creativity and promotes teamwork and openness
A company where you will grow both personally and professionally, working together with highly skilled and motivated colleagues
A company with a flat leadership structure where all members are key persons
As a consultant at Academic Work you are offered a great opportunity to grow as a professional, extend your network and establish valuable contacts for the future.
Work tasks
You will be working on an ongoing project for one of Norway's most interesting client, and be responsible for the following work tasks.
Deliver code in an Agile team environment, working in all phases of the development lifecycle, from analysis to release
Develop and maintain single page web application to support map production lines and data management for customers
Analyse customer requirements, assist with design and realize the solution
Requirements
Have an Bachelor degree within IT
Have knowledge and practical experience of JavaScript and/or TypeScript
Have knowledge of Java and SQL Database
Fluent in English, both in writing and speaking, as this is the corporate language
Knowledge in Norwegian is an advantage
A genuine interest in software development and is eager to learn more
Can apply for security clearance
It is meriting if you
Have knowledge and experience of REST
Have knowledge of Angular
Have experience of working in an international environment
Have an understanding of geospatial data management and organization
As a person you are
Stuctured
Communicative
Team Player
Flexible
Other information
Start: As soon as possible, or after agreement
Work extent: Full time, staffing 6 months
Location: Oslo
Apply no later than 29. of March.
Contact information: This recruitment process is conducted by Academic Work. It is a request from T-Kartor that all questions regarding the position is handled by Academic Work.
Our selection process is continuous and the advert may close before the recruitment process is completed if we have moved forward to the screening or interview phase.
Information about the client
T-kartor is an innovative business that combines cartographic, GIS, and programming skills with domain expertise and delivers high quality, affordable solutions. The headquarter is located in Kristianstad, Sweden, and has offices in London, Oslo, and St. Louis.
T-kartor's success is largely due to our highly skilled colleagues and strong culture of daring to succeed and encouraging each other to constantly break new ground.
Hvem er Academic Work?
Vi i Academic Work jobber med å finne karrieremuligheter til young professionals – personer som er i starten av sin karriere eller ønsker å bytte karrierevei. Young professionals er vår nisje, vårt ekspertområde og en målgruppe vi tror sterkt på. Vi er et internasjonalt selskap med 20 års erfaring. Hittil har vi hjulpet 120.000 personer i jobb, og bare i Norge tilbyr vi over 1.200 karrieremuligheter i året.
Les mer om Academic Work og se flere ledige stillinger