Stillingsbeskrivelse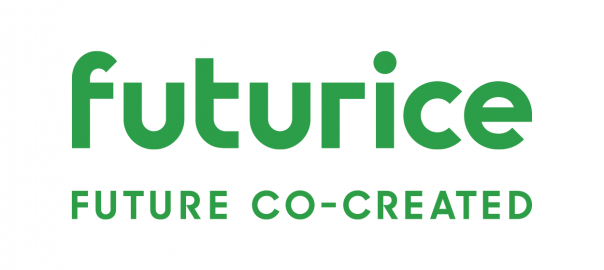 Futurices growing Oslo team offers a great opportunity for you to learn through tech agnostic projects and to help shape our office and culture.
For the role as a developer, you will be touching on many different areas of development from early phase validation and proof-of-concepts to deployment and scaling of digital services that reach millions of users. Our projects allow you to develop both front- and back-end skills, in mobile and web applications.
We would love it if you have experience in
Front-end & back-end development, exposure to both web & mobile in the past
Agile practices & continuous learning
Tech agnostic by heart with a broad tech stack. And if you have experience with 2-3 of these: React, Node.js, Java, Scala, Ruby, Typescript, PostgreSQL, MongoDB, React Native
that's fantastic!
Getting shit done as a practice, not only as a mindset
We promise you
Zero bureaucracy, full transparency
A European company with high ambitions and opportunities
Our mission is to create the most passionate and friendliest working culture in Norway!
Architecturally challenging projects, with freedom and responsibility regarding the clients technology choices
Meaningful ways of working and the opportunity to influence them
Tools to balance your work with the rest of your life in the best possible way
A number of benefits from learning, to decision-making, to visiting other offices to annual company parties. Work is supposed to be rewarding and fun!
Our ambition is to build the most passionate, skilled & friendly environment for designers, developers and our clients in Norway. We believe in sharing. Not just internally, but with clients, partners and other people curious about what we are doing. We prove it by using and contributing to open-source, we podcast our internal tech weeklies and frequently host events. We are currently located at MESH in the heart of Oslo.
Globally, you will be part of a multidisciplinary community of over 500 passionate Futuriceans - we are developers, designers, data scientists and strategists working in 7 offices and 5 countries. You will join a culture of transparency, caring, trust and continuous improvement; and work with agility and speed.
Firmabeskrivelse
Futurice is a new breed of digital consultancy with its roots in software development and open source. What may sound like the future, is what we strategize, design & realize today together with our partners. We are a community of 500 builders, innovators and change agents who combine design thinking, agile software development and a startup mindset to enable Europes most ambitious organisations to thrive in the age of digitalisation. Great examples from our past contributions include being involved in Nordea Apple Pay, Allianz Global Digital Factory, BMW E-Mobility Strategy, Telia Culture Transformation and Finnair Facial Recognition.
Hvem er Academic Work?
Vi i Academic Work jobber med å finne karrieremuligheter til young professionals – personer som er i starten av sin karriere eller ønsker å bytte karrierevei. Young professionals er vår nisje, vårt ekspertområde og en målgruppe vi tror sterkt på. Vi er et internasjonalt selskap med 20 års erfaring. Hittil har vi hjulpet 120.000 personer i jobb, og bare i Norge tilbyr vi over 1.200 karrieremuligheter i året.
Les mer om Academic Work og se flere ledige stillinger