Stillingsbeskrivelse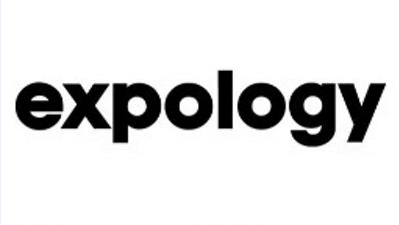 Expology works on developing and implementing exhibitions, science centres and learning games. Their focus is to combine technology and design in physical environments in a way that creates great experience. They are now looking for their next developer who will take part in every technical aspect of their projects, as well as supporting the creative teams with design advice, specifying tech stack and establishing the technical solutions.
We are looking for someone who is highly collaborative and who wants to take part of all areas of the development process. You're passionate about new tech and don't hesitate to suggest changes you think could be beneficial for us. And to really enjoy your job here, you need to be forward thinking and truly understand the solutions you are creating for our team.
A key element of the job, is in maintaining existing installations, and implementing system updates, and modifying older code. For these tasks, you must have a keen eye for detail, and a solutions-oriented approach to other Developers' work.
AT EXPOLOGY YOU WILL EXPERIENCE
A multidisciplinary environment with expertise throughout the process from concept to technology, architecture and project implementation
Possibility to structure you own work
Professional as well as personal challenges
Flexible working hours
Arbeidsoppgaver
Inhouse at Expology you will be the main source to programming skills. You will work in a wide section of tasks, and some of these will be:
Testing of Hardware elements
Managing support to existing clients and installations
Meeting with the creative team to understand and solve problems in developing and work with costs and risks they might meet
Correcting, updating and develop on previous coding
Plan and execute "health checks" on installations around Norway
Developing in protoypes for new projects
Collaborate with external developers
Ønskede kvalifikasjoner
Bachelor's degree with relevant specialization in IT/developing etc.
Who has 2-3 years of experience within development
Enthusiasm for programming and problem solving
Experience in Javascript, elm or similar
Experience with CMS and API's
Understanding for this field of business, and like to stay updated
Fluent in Norwegian and English is a requirement
We are looking for you who have an interest for developing and coding with high quality. You should have a wide skill set who knows many coding languages. You should have the ability to implent projects within deadlines, be self-driven and team spirited. Its also good if you have good ability to cooperate and solve problems.
Firmabeskrivelse
Expology is an Experience Design studio. Since 1998, they have led the Nordic market with an exciting team of Architects, Designers, Technologists and Storytellers. In Expology you will be able to develop your skills within a strong professional environment. This is a genuine sand-box environment where you will get to innovate, prototype, and leading-edge technology partners. The place of work for the position is in Oslo. Applications are considered on an ongoing basis.
Kontaktpersoner
Rudi Riis
Bemanningsansvarlig
Hvem er Academic Work?
Vi i Academic Work jobber med å finne karrieremuligheter til young professionals – personer som er i starten av sin karriere eller ønsker å bytte karrierevei. Young professionals er vår nisje, vårt ekspertområde og en målgruppe vi tror sterkt på. Vi er et internasjonalt selskap med 20 års erfaring. Hittil har vi hjulpet 120.000 personer i jobb, og bare i Norge tilbyr vi over 1.200 karrieremuligheter i året.
Les mer om Academic Work og se flere ledige stillinger