Stillingsbeskrivelse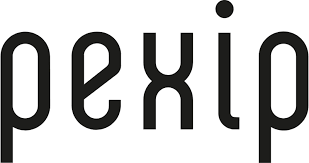 On behalf of Pexip, Academic Work is looking for their next backend developer. As a backend developer at Pexip you will get the opportunity to work with video-communication solutions of the future, in one of the best environments in the industry. You will work with different projects and get a lot of responsibility.
Your day to day work will involve different tasks and you will have a steep learning curve. We are looking for both newly graduated and experienced candidates.
In October 2018, Videxio announced the intent to merge with another company in the video conference industry, Pexip. The Pexip Infinity cloud enterprise application enables seamless collaboration between incompatible video and audio technologies such as professional video conferencing, Google Hangouts Meet, Microsoft Teams, Skype for Business and WebRTC.
The joint company is now called Pexip. In early 2019 they plan to move into a new office in Lysaker, 10 minutes from downtown Oslo. The joint company also has offices in London, Sydney, Washington DC, and New York.
Pexip is an international company and you will cooperate with passionate people in a team where new ideas are highly appreciated. You will use the newest technology and work together with people who like to have fun.
Arbeidsoppgaver
You will be part of Pexips` DevOps team that develops, deploy and maintains features on their service. Troubleshooting the service is also a natural part of your role. Other tasks will be:
Take responsibility for development tasks that is next in line
Development of complex solutions in cooperation with senior developers
Programming of networks and protocols
It is important to notice that in Pexip it is all about letting developers do what they are best at. It is therefore a good chance that your day-to-day responsibilities will involve more than what is described above.
Ønskede kvalifikasjoner
Experience in C/C++, Java, Python or Go
Our main language is Go, so experience is a plus
Know Linux like your own back pocket
You should have a good algorithmic overview and experience with network programming
The better your skills are the more responsibility you will get.
Your skills are important and so is your personal attributes. To succeed in the role and to be a good fit in Pexip it is important that you are flexible, have good cooperation skills and is a person who takes initiative in the company. You see solutions and not problems and you take full responsibility when it comes to your own work tasks and your team.
Other information
We want that you apply using your profile, which you can create within 2 minutes. If you have specific questions about the position, they will be answered at teknologi@academicwork.no during office hours.
Apply for the position by clicking below.
the application deadline is set at February 28th. However, we encourage you to apply as soon as possible, as we will review applications continuously.
We protect your personal information when you submit your application to Academic Work. By submitting your application, you acknowledge and agree that Academic Work process information according to the Personal Data Act.
Firmabeskrivelse
Until a few years ago video conferencing solutions were built on costly hardware systems that were rigid, hard to scale and resource-heavy, and therefore often restricted to use by top management in large companies. The founders of Pexip foresaw that there would be a movement in video conferencing from hardware to software and from software to cloud, and knew that with the right engineering and application, we could develop a platform to help enterprises benefit from these transitions. We have always believed that video conferencing should be democratized - that everyone in an organization should have access to communication tools that enable them to simply do what they need to do: meet.
Hvem er Academic Work?
Vi i Academic Work jobber med å finne karrieremuligheter til young professionals – personer som er i starten av sin karriere eller ønsker å bytte karrierevei. Young professionals er vår nisje, vårt ekspertområde og en målgruppe vi tror sterkt på. Vi er et internasjonalt selskap med 20 års erfaring. Hittil har vi hjulpet 120.000 personer i jobb, og bare i Norge tilbyr vi over 1.200 karrieremuligheter i året.
Les mer om Academic Work og se flere ledige stillinger