Stillingsbeskrivelse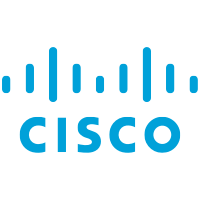 On behalf of Cisco, we are looking for a new Technical Writer that can come and join their team working with technical documentation and design.
Cisco Norway is a world leader in developing collaboration and video conferencing technology. Cisco Lysaker houses 380 passionate engineers who design all parts of the product, from industrial design and user experience to hardware and software. Their products transform workplaces so teams can get things done and they are proud of their culture of innovation, inclusion, and diversity.
Cisco has high standards when it comes to documentation. It is therefore important to understand the receiver of a given message and how well the message corresponds. The visual design is another important aspect and we are looking for a person who dare to be creative within appropriate frames.
Do you wonder what a Cisco guide can look like?Take a look at the following hyperlinks: Adminstrator Guide, User Guide, Help Center
Your opportunities - why Cisco
You will join a world-class team with over 60% market share for our collaboration products
Have the possibility to grow and develop, both personally and professionally
Be part of a strong team of 380 colleagues with broad and deep technology competence
Work across cultures and geographies with a truly cross-functional team
Enjoy a varied and flexible work-day
Have a closer look at the products Cisco develops
Arbeidsoppgaver
There's much more to technical documentation than working with text. Besides routine tasks, there are tasks that require more creative thinking. Typical tasks are:
Design technical documentation with text and images
Collaborate closely with other departments, within many different areas of expertise
Work both independently and in collaboration with others for various projects
Publish documentation to the web
Contribute to the development of new solutions
Participate in user testing of new products and solutions
Ønskede kvalifikasjoner
Experience with technical documentation and is able to convey technical information
An eye for detail, can collect facts and put them together
An advanced level of written and verbal communication skills in English. Knowing a Scandinavian language is preferred
Experience with InDesign, Illustrator, Photoshop and XML-based text tools
Relevant higher education
In order to succeed in this role, you will need to be inquisitive, willing to learn and able to work with different people. You will join a team of 4 who want to learn from your strengths and who will help improve your weaknesses.
Other information
Start: Preferably a start August 3, 2020
Work extent: Full time, 6 months to start with
Location: Philip Pedersens vei 1, Lysaker
Contact information: This recruitment process is conducted by me, Maja in Academic Work. If you have any questions about the position, feel free to contact me here!.
The selection process is continuous and the advert may close before the recruitment process is completed if we have moved forward to the screening or interview phase.
Firmabeskrivelse
Cisco was established in 1984 and is today a world leader in networking solutions. Their branch at Lysaker has Norwegian roots and provides the market's most comprehensive and reliable total video conferencing solution, with a wide range of products and accessories. A working day in this company is characterized by great confidence and flexibility, work with innovative products and collaboration with expert colleagues. Join us in creating an engaging workplace where everyone can enjoy, develop and be at their best!
Hvem er Academic Work?
Vi i Academic Work jobber med å finne karrieremuligheter til young professionals – personer som er i starten av sin karriere eller ønsker å bytte karrierevei. Young professionals er vår nisje, vårt ekspertområde og en målgruppe vi tror sterkt på. Vi er et internasjonalt selskap med 20 års erfaring. Hittil har vi hjulpet 120.000 personer i jobb, og bare i Norge tilbyr vi over 1.200 karrieremuligheter i året.
Les mer om Academic Work og se flere ledige stillinger