Stillingsbeskrivelse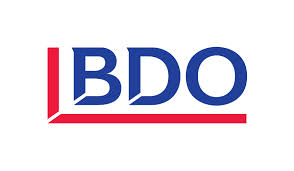 Job description
Are you interested in a fun but challenging job at one of Norways most attractive employers?
We are looking for a database/integration developer for our team who will contribute to the further development of our data platform. We are an independent production team who have ownership for the products we develop and are focusing on an inspiring exchange of ideas about the use of technology and architecture for our solutions. Our data platform is based on SQL Server, SSIS and .Net Framework and has several integrations up to different source systems. Our everyday work is centered around the further development of this platform, as well as migration to a new platform on Azure. You will become part of an environment which is highly concerned of delivering high quality, frequent launches, and steady learning and evolvement.
As a developer at BDO you will:
Have the technical responsibly for solutions and the continuous enhancing together with our team
Work with integration related to several systems and APIs
Develop automatic tests, test frameworks which support the steady launches
Contribute to choosing the right technology and architecture for existing and new solutions
Contribute to further improve the procedures in which code are developed, built and deployed
We offer
Professional and personal development: We have a monthly DevDay where we challenge ourselves, and several internal courses as well as access to Pluralsight and possibilities for external courses and certificates. We adjust to your ambition and wishes.
Modern technologies and agile development: We have the liberty to choose technology in the company and base our choices on our beliefs and on our developers preferences.
A social and healthy work environment: We have several planned and spontaneous gatherings for our employees. We try to support a good work-life balance with possibilities for both job and free time, as well as our established plans who ensure a good work experience in all life stages.
Competitive wages, as well as good pension plans and benefactors: As an employee in BDO, we will cover telephone and broadband, offer several discounts, subsidized canteen, occupational health care, and much more.
We want to hear from you with
A relevant higher education, in the field of mathematics or IT
A passion for data
Good knowledge of object orientated programming and databases
Good communication skills in Norwegian or English
A service minded attitude and who cares about the users experience
We see it as an advantage if you have professional experience within this field or own projects you can present to us. For the right candidate, we are open for graduates.
Furthermore, are we looking for a person who is service oriented and likeable. You should show thoughtfulness regarding others needs and share your knowledge with others. You show engagement and are responsible for promoting your own work tasks, as well as focusing on details to ensure the quality standards which a necessary for good and clean coding. You are a person who meets challenges with a positive mind set and gather the information you need to find the best possible solutions.
This recruitment process is executed by Academic Work. For questions, contact Mari Helland at mari.helland@academicwork.no.
We are looking forward to receive your application by 28. November.
Client information
BDO is an international consulting and auditing company with offices all over Norway. We have a broad and strong professional environment and profound knowledge of the industry. With over 40.000 clients, we have gained a unique understanding of Norwegian economy and society.
We go to work to make a difference, every day! A difference for companies that need a cooperation partner who can consult and give insight so that they can make the right decisions.
Both internal and external we focus on close cooperation and are dedicated to creating a god work environment. We support the personal development of our employees and create possibilities for our employees to realise their ideas and initiatives.
Kontaktpersoner
Mari Helland
Academic Work
Hvem er Academic Work?
Vi i Academic Work jobber med å finne karrieremuligheter til young professionals – personer som er i starten av sin karriere eller ønsker å bytte karrierevei. Young professionals er vår nisje, vårt ekspertområde og en målgruppe vi tror sterkt på. Vi er et internasjonalt selskap med 20 års erfaring. Hittil har vi hjulpet 120.000 personer i jobb, og bare i Norge tilbyr vi over 1.200 karrieremuligheter i året.
Les mer om Academic Work og se flere ledige stillinger